Wedding Jean Jacket Calligraphy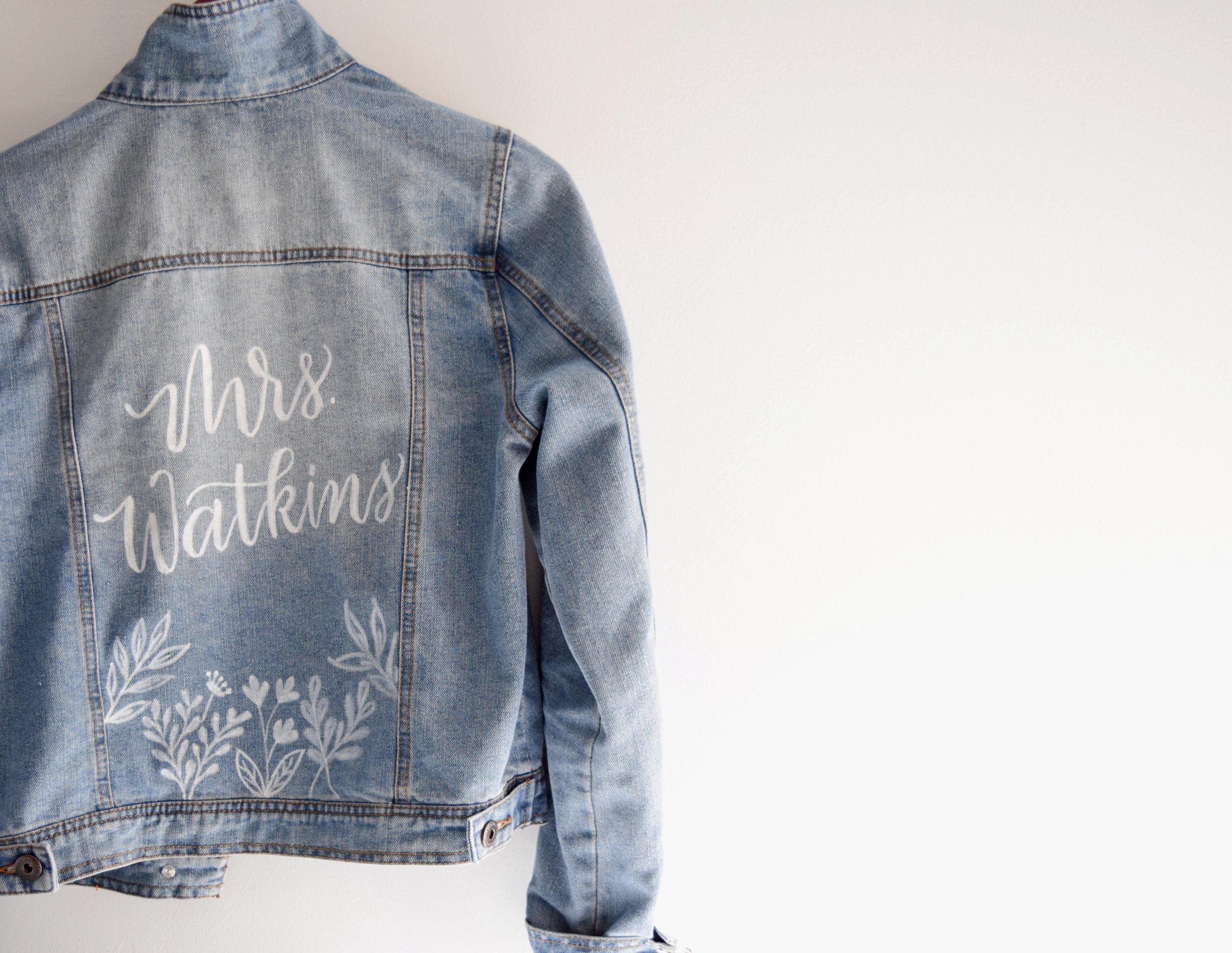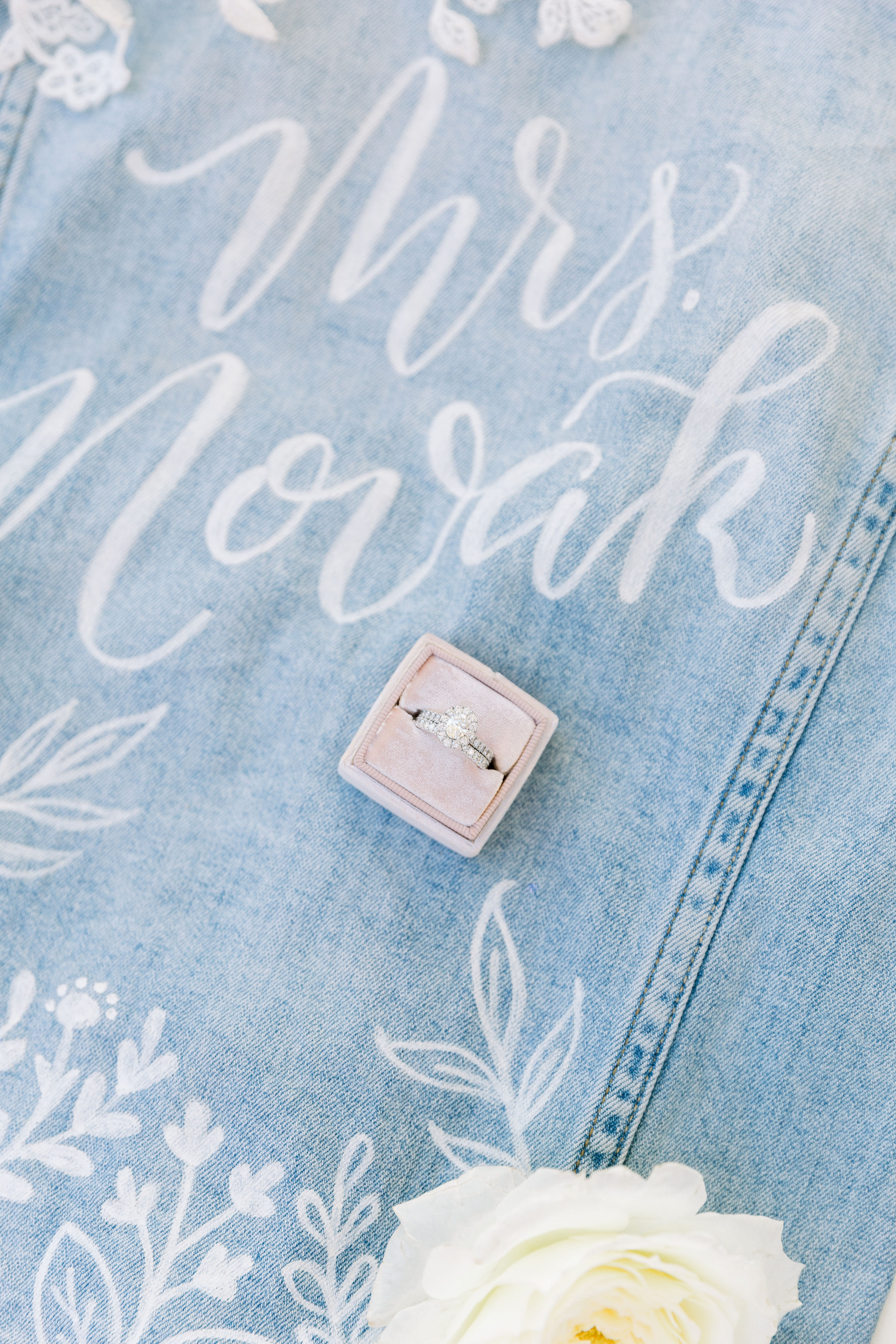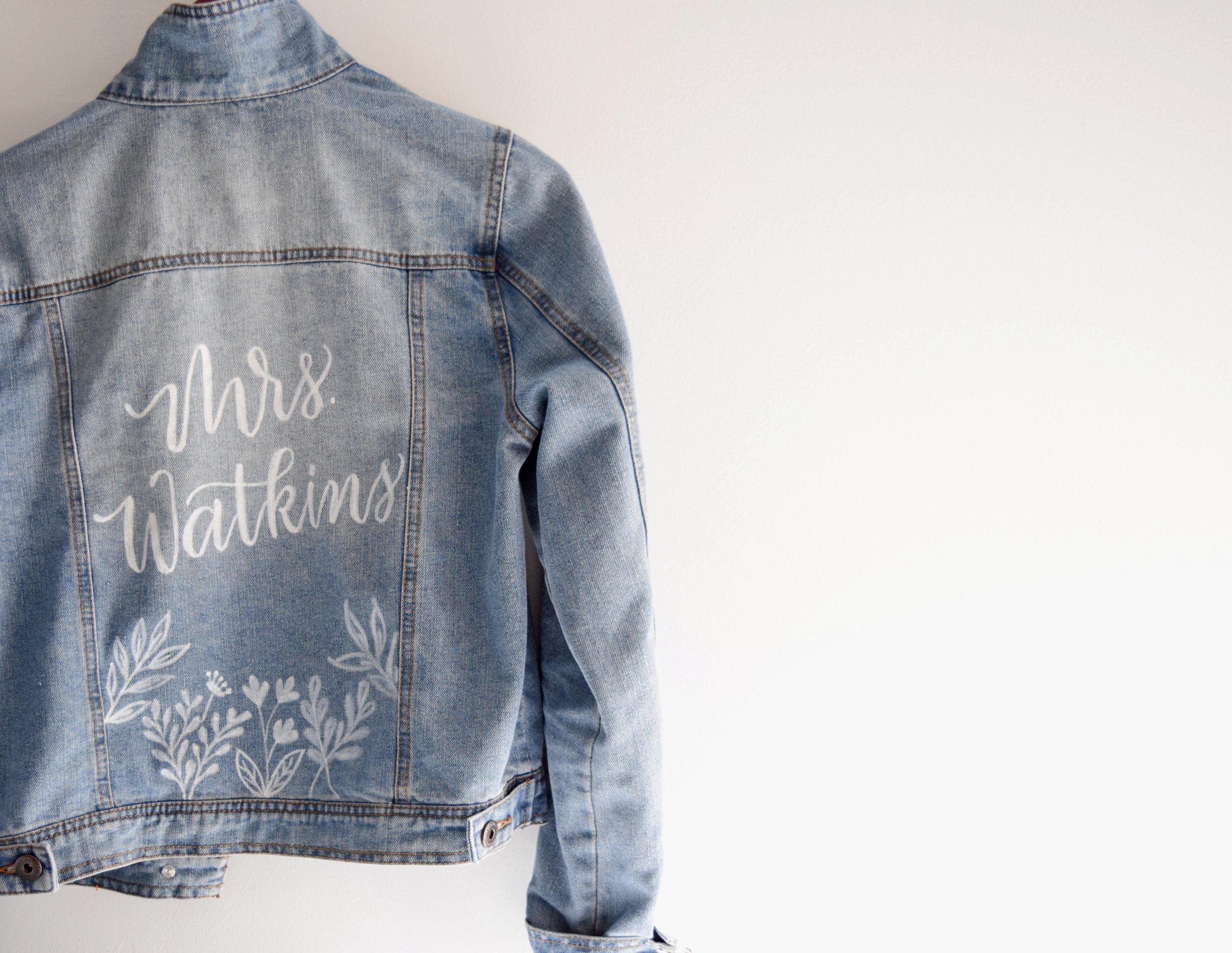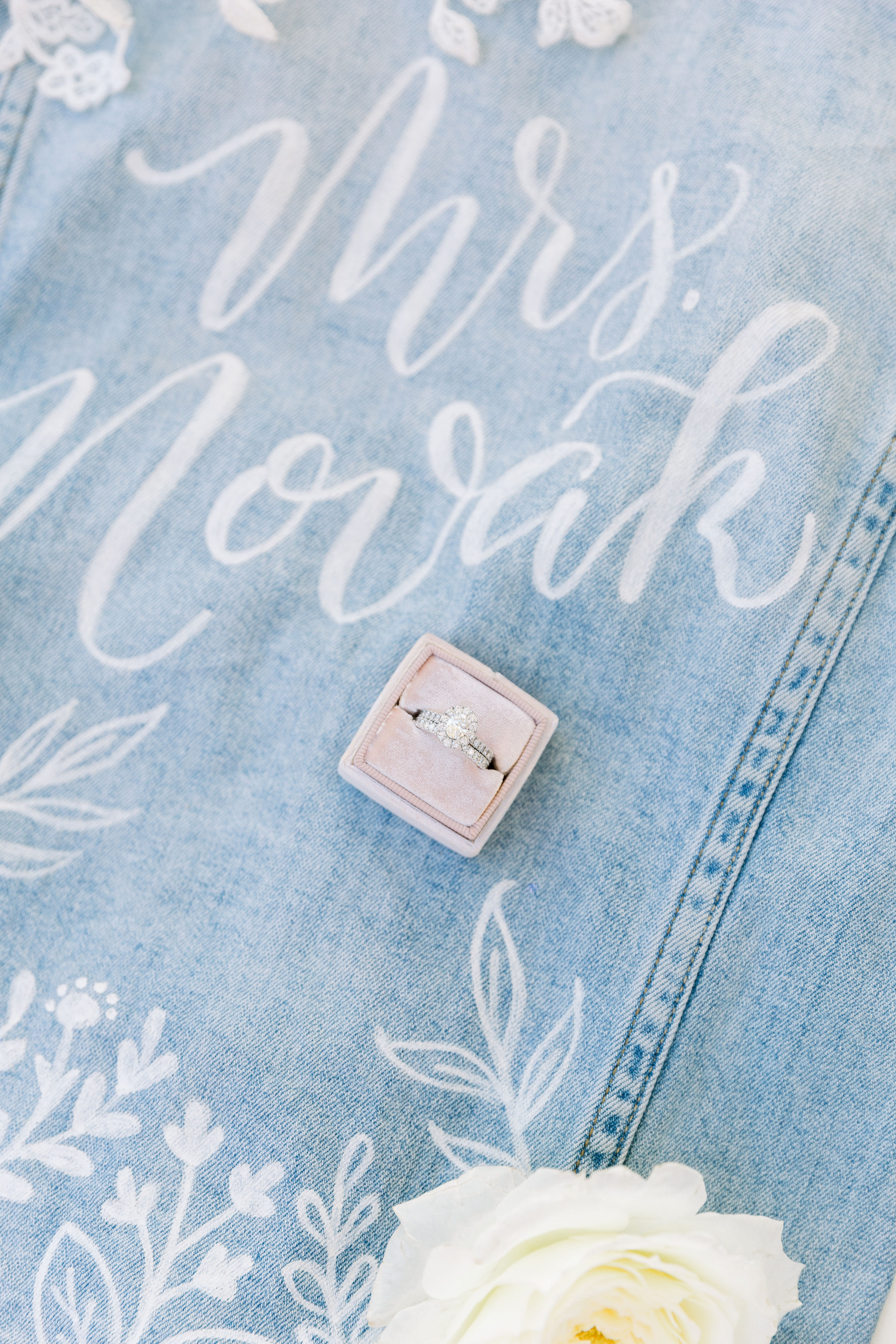 Wedding Jean Jacket Calligraphy
Add the perfect sass to your wedding day by wearing gorgeous handwritten calligraphy on your jean jacket or denim jacket.

This listing is for the calligraphy service of the words "Just Married" or "Mrs. Name". Designs like the arrow and heart, and flowers on the jacket are available.

***This listing DOES NOT include the jacket.***

How it works:

1. Purchase this listing
2. I will contact you to let you know where to send your jacket
3. We will go over the details with you
4. Once I am done, I will ship the jacket back to you.
5. Once I receive the jacket, I take about 5 business days to finish the jacket.

Slightly different customization is available for the same price. For example, "Just Married" vs "Mrs. Wyman (your last name)"

Other customizations like added flowers and/or date are available at an extra cost.
:::::::::::::::::::::::::::::::::::::::::::::::::::::::::::
STORE POLICY AND SHIPPING DETAILS
* Price is for hand-lettered calligraphy. The jacket is not included.
* Rush Order Fee: $30 for 4 days turn around.
* Shipping transit time and quality varies based on the shipping carrier
* Please be aware that Paperloveme Calligraphy is not responsible for any shipping issues, such as delayed shipping or loss of the package. I will do my best to make sure that I inform you if any exceptions in shipping occur while in transit, but once your order is shipped, it is no longer Paperloveme's responsibility.
* When choosing a shipping carrier, please be aware of the following:
** USPS is the cheapest option. First class mail takes 7 to 10 days. Priority Mail takes 2 to 3 days. However, there has been postal service shipments that have been lost or delayed. I will say about 85% of my shipments have made it ok and on time.
Thank you so much for visiting my store! Please check the shop for other calligraphy items. If there is something that you do not see, but want, please don't hesitate to ask. I will attempt any and all requests. I aim to please!